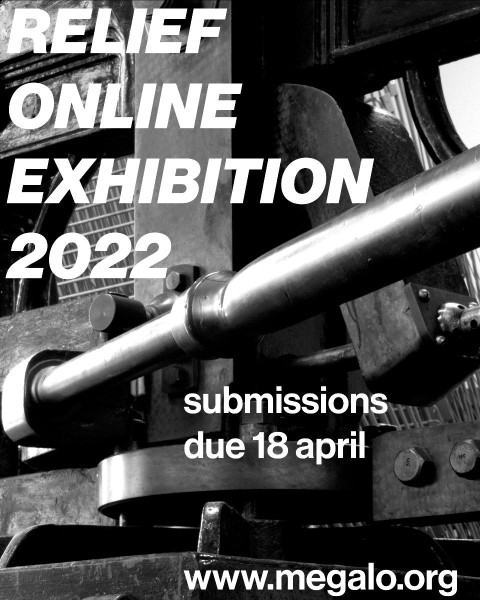 Submissions are open for Relief, our next online exhibition.  This exhibition is open to national and international artists working with relief printmaking techniques and processes such as woodcut, linocut, and wood engraving. Artists can submit one work, per exhibition. Works submitted must have been completed after January 2020 to be considered. Artists will be contacted a week prior to the exhibition commencing to notify them on the outcome of their submission.

Selected works will be exhibited online 1 June – 31 August 2022.

Submissions are open now via the Megalo website. Click here for details.