Written by Miranda K. Metcalf Published 23rd October 2019
This article is significant in a number of ways. One is that it marks the one year anniversary of pine|copper|lime. An undertaking which is the very definition of a passion project born out of my love for printmaking. My love, and well, a little bit of panic. In late 2017 I was informed by then-employer that after six years as the director of contemporary printmaking at his gallery, he'd be downsizing and neither I, nor my co-director could expect to have a job the following June. How many jobs are there in contemporary printmaking in the world, and how many of those are outside of teaching? I am going to go out on a limb and say between 50 and zero.
I studied printmaking during my master's in art history and loved every minute of it, making me, and I don't know if this is an exaggeration to say, one of the few people working within the contemporary printmaking global community strictly as a curator, writer, and advocate without a personal printmaking practice. I've dabbled of course, but always, when looking over my attempts, come back to the apt phrase: stay in your lane. This is when I first had the idea for PCL. I wanted a place where our close knit, but geographically divided community could gather, share our stories and learn from one another – our successes as well as our filled in tusche washes.
Ruth Burgess organised two outings for Sydney Printmakers to the Art Gallery of New South Wales Study Room to view prints she had collected for the art gallery during her many trips to China. It was a very interesting and rewarding opportunity. Ruth told many stories about her escapades in China and showed us some extraordinary prints.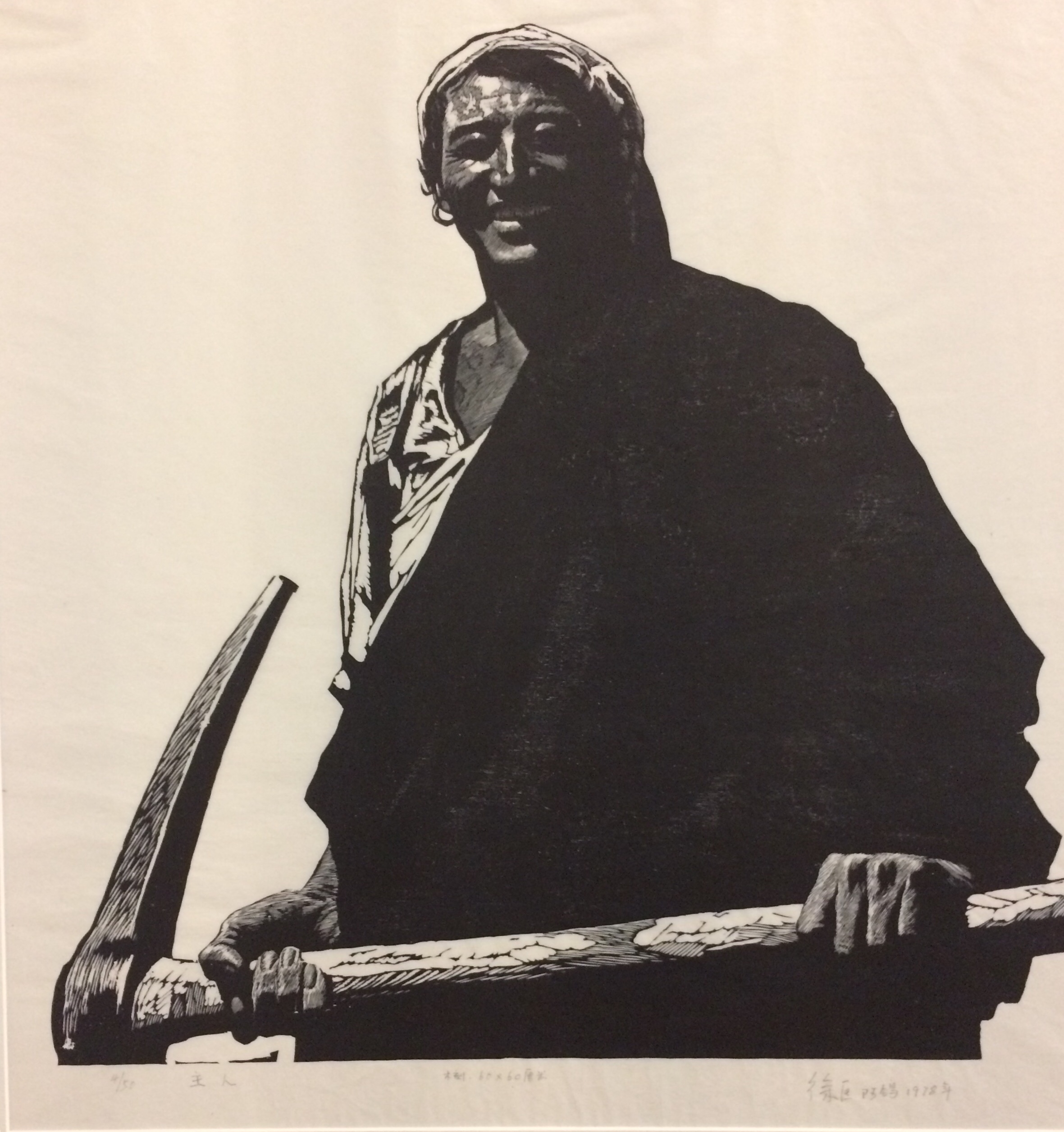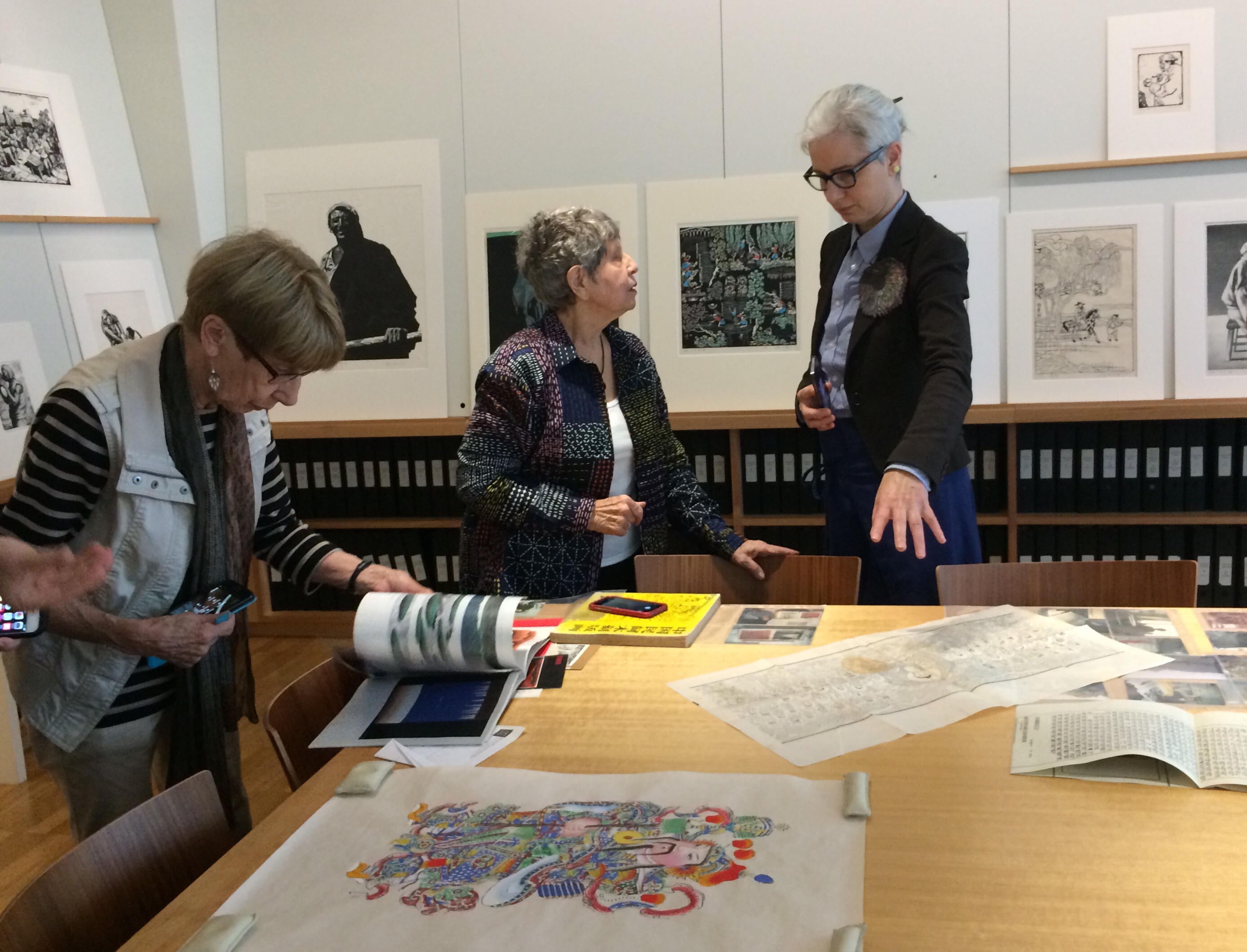 Ruth would like to remind us that the Study Room is a free service by the Art Gallery. You can book time in the Study room and request specific prints and the work of specific artists to be made available to you.
More information and booking details here.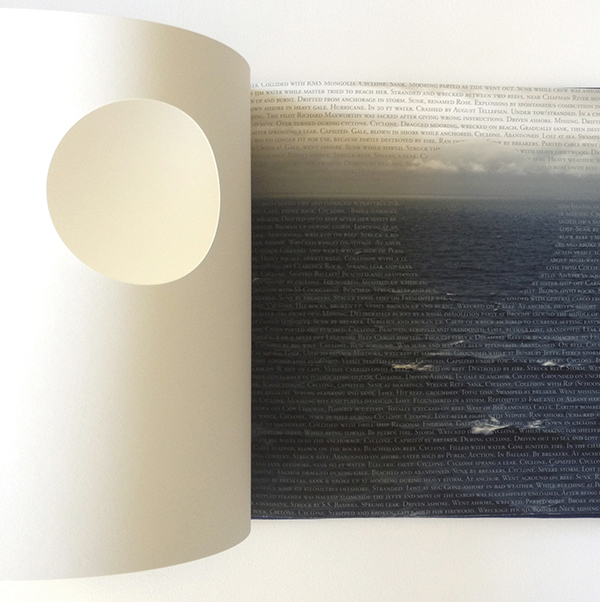 Deidre Brollo
Fathom 2013
archival pigment prints, papercuts, embossing (artist book); edition 3/7
Geelong Gallery
Ursula Hoff institute award (winner), 2015
Courtesy of the artist
•••
Geelong acquisitive print awards
The Geelong Gallery invites artists to submit entries for the 2017 Geelong acquisitive print awards. This acquisitive prize and exhibition has been conducted by the Gallery since 1996.
An exhibition of selected prints will be held at the Gallery from 5 August to 8 October 2017, from which, prizes totalling $8,500 will be awarded consisting of: the Geelong acquisitive print award of $5,000, the Ursula Hoff Institute award of $3,500 and additional acquisitions up to $3,000.
The prize-winning prints will be announced at the opening of the exhibition on Friday 18 August 2017 and will become the property of the Gallery upon payment of the prize money (of $5,000 and $3,500 respectively) to the winning entrants and to the artists whose works are acquired (to the value of the nominated purchase value).
For the first time, one additional artist will be selected by the judging panel and invited to take up a 5-day printmaking residency at Queenscliff Gallery and Workshop (QG&W). This award includes five days studio access and basic materials. Accommodation, specialist editioning paper and inks are not included.
Please note: the 2017 Geelong acquisitive print awards is open to artists practicing in recognised printmaking processes (such as intaglio, relief, planographic and digital processes) and does not extend to photographic prints.
For further information and entry go here.