Nathalie has been selected for the Fisher's Ghost Art Award 2021 with this gouache drawing on a digital print.
Caroline Craig, Evan Pank and Laura Stark are also finalists in the show. The award exhibition will be shown at Campbelltown Arts Centre from Saturday 30 October – Friday 10 December 2021.
Nathalie has also been selected, with the series of drawings below, for the Lynn McCrae Memorial Drawing Award 2021. This award will be shown at the Noosa Regional Gallery from 5 November to 5 December 2021.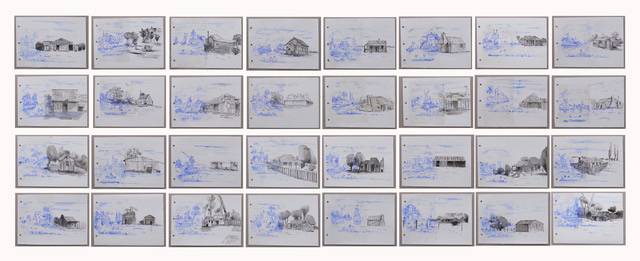 To top off a successful year, Nathalie has been awarded the 2022 Artist's Residency at Bundanon.