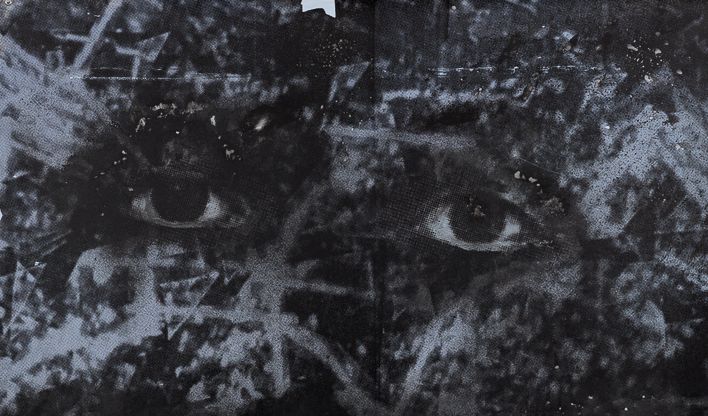 The Masks I Wear to Pass
Wagga Wagga Art Gallery
October 24th, 2020 – January 10th, 2021
Dear Friends,
It is with great pleasure that I invite you to visit my exhibition The Masks I Wear to Pass at Wagga Wagga Art Gallery. The exhibition is open to the public until January 10th, 2021.
The exhibition attempts to shed light on the ways in which people (myself included) conceal or reveal themselves in order to gain visibility, avoid marginalisation, and enjoy the privileges afforded to dominant groups. I use the print process as a metaphor for otherness, drawing parallels between art practice and social interaction.
In the catalogue essay, Hidden in Plain Sight, Jane O'Sullivan writes:
"The Masks I Wear to Pass draws on his personal knowledge of passing and includes elements of self-portraiture, but Rak is not declaring a single 'true' identity or attempting to show what's under the mask. His interests are instead in those moments of uncertainty, dissonance, and self-estrangement—in the psychological experience of passing and the shadows it casts over us."
In addition to the exhibition catalogue, a limited edition zine (Twelve degenographs and the masks they wear to pass) has been published in collaboration with Throwdown Press, and is available to purchase.
Artist in conversation – Ben Rak with Tony Curran
When: Saturday 7 November, 11am – 11.45am
Where: Wagga Wagga Art Gallery
Cost: Free event | Registration requiredArtist Ben Rak and Tony Curran will join in conversation to discuss Ben's new exhibition The Masks I Wear to Pass.This is a free event – attendees must register as seats are limited.
TWELVE DEGENOGRAPHS AND THE MASKS THEY WEAR TO PASS limited edition zineYear: 2020
Pages: 24 pp
Dimensions: 148mm x 221mm
Binding: Saddle Stitch
Process: Digital Printed
Edition: 100
Free shipping within AustraliaPurchase here
Copyright © 2020 Ben Rak, All rights reserved.