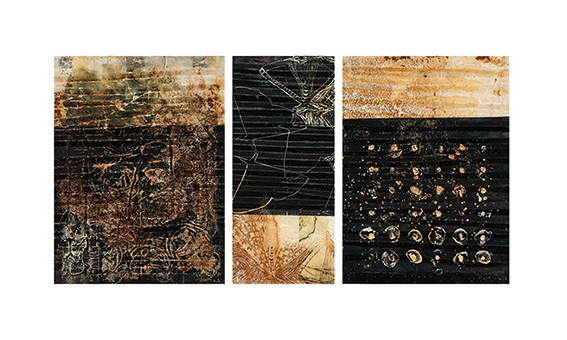 Anna Russell's entry for the Burnie Print Prize has been acquired by the Gallery.
Anna harvested and distilled natural materials – saltbush and red river gum bark – and stained the paper before printing in relief and intaglio. Bees' wax was ideal to create the wandering corrugations. The gritty red earth offered striking textures.
The work celebrates the old metal water tanks, corrugated like the sheds and the roads, which are key to all settlement in outback Australia.