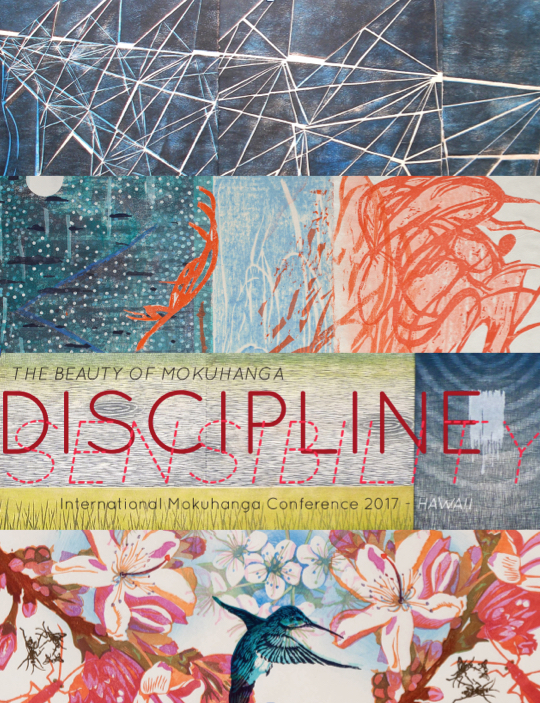 The juried international exhibition Beauty of Mokuhanga: Discipline & Sensibilityis being held at the Univeristy of Hawaii at Manoa (UHM) from 21 Aug – 1 Oct, as part of the 3rd International Mokuhanga Conference 2017 (IMC2017 Hawaii). It features 107 woodblock prints and hand-printed books and includes the work of 11 Australian artists:
Neilton Clarke, John Crawford, Jolanta Ewart, Jacqueline F Gribbin, Roslyn Kean, Terry McKenna, Deborah Metz, Susan Rushforth, Margaret White, Lana Wilding,
Trish Yates.
Congratulations to members Neilton Clarke, Roslyn Kean, Susan Rushforth.